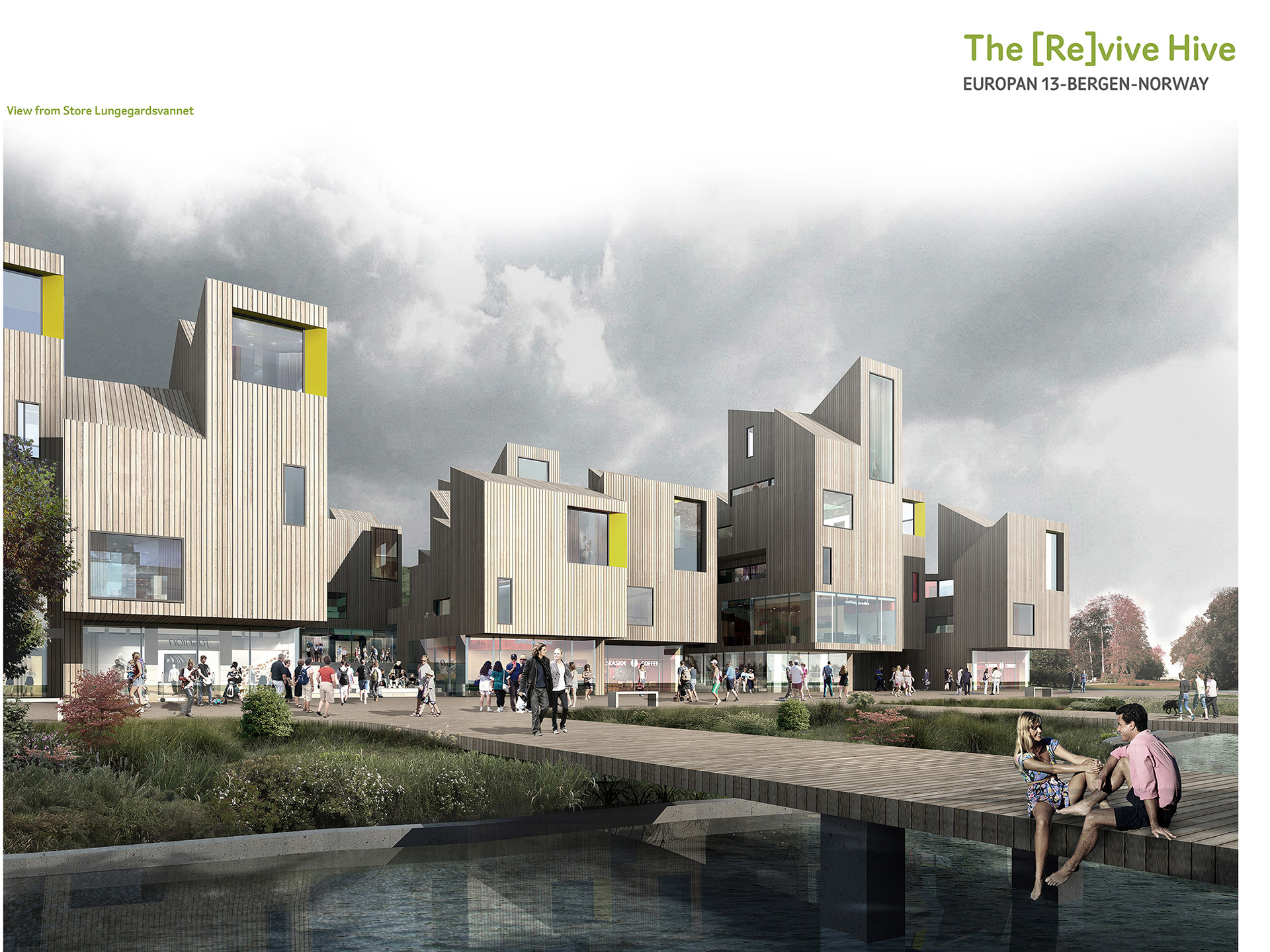 Our base driver to inform the proposal is how to create a balanced paradigm between the desire for suburban or rural single-family living and the needs of a vibrant and sustainable urban centre. 
We propose to strike a nuanced balance between these two seemingly incongruous lifestyle choices whereby access to employment, cultural and service amenities is immediate in an urban context whilst the peaceful and private enjoyment of a single family dwelling coexists side-by-side.
Furthermore, we propose a cooperative model of living, where small clusters of mostly family dwellings are in places inwardly focused to create a shared common area, along with an indoor common room. 
Residents are encouraged to create a small 'family hive' that one might find in a small rural community, despite being part of a larger development with urban amenities and proximity to the city centre. This then 'revives' the former industrial area and transforms it in to a vibrant, pedestrian-focused, sustainable community.
This proposal has kept sustainability at the heart of design decisions, utilising full Scandinavian- sourced cladding and structure, reed bed filtration for existing pollution and future run-off, hyper- efficient air-tight construction, solar orientation to maximise sun exposure to public areas, reuse and recycling of the 'Belsen' building, and communal gardens and cooperative shared spaces.