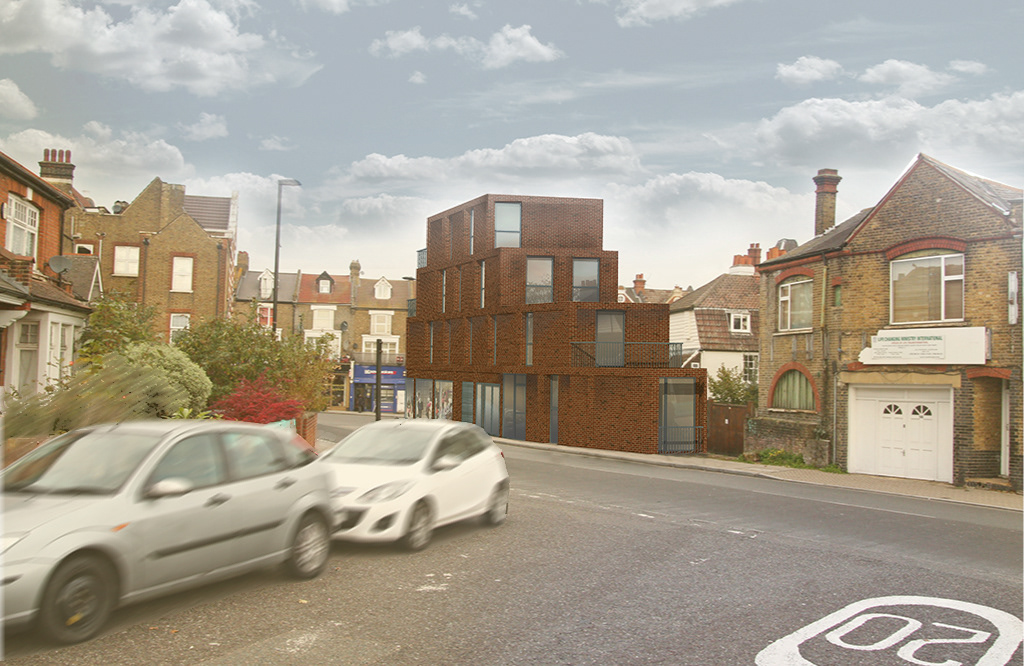 The proposal amis to demolish an existing one-storey poor quality lock up shop and create a four unit mixed-use scheme.
Located in a prominent corner-natured site, the proposal responds to the dichotomy presented: on one hand to create street-scene towards Sydenham Road and on the other to respect the neighbouring listed houses as well as the adjacent conservation area. This is achieved by the proposed progressive stepped bulk that preserves the views of the listed building while contributing to the street-making of Sydenham Road.
The dominant material is the Vandersanden Milano brick, which fits contextually to its surroundings, while the blue composite aluminium window and powder-coated galvanised steel guardrails help to soften the mass of the building and complement the dark red tone of the brick.