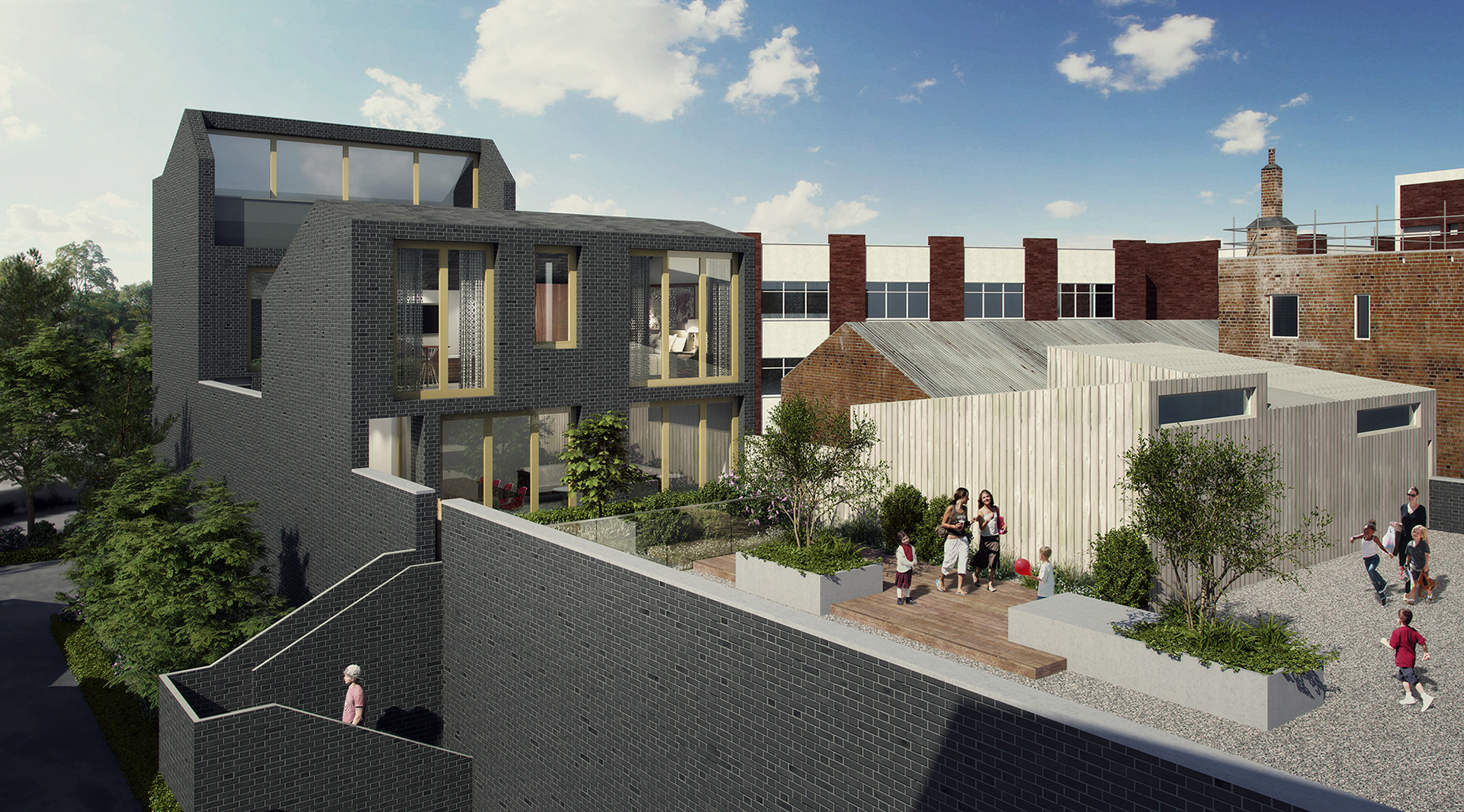 A good mix of one and two bed units are provided. All  units are at minimum  London Plan  Standards or above, outlook is positive, and daylight/ sunlight standards are well above minimums.
Demolition of A2 professional services and storage units above a large double-fronted retail unit and various roof extensions to  accommodate 15 self-contained its whist preserving the ground or retail tenant, Superdrug, in situ throughout the build.
Unusual site where we have taken a very long and narrow street or roof, otherwise  of a very  industrial  character and  transformed it in to  an oasis of  urban calm suitable for family living.